TRIGGERWARNING: racist violence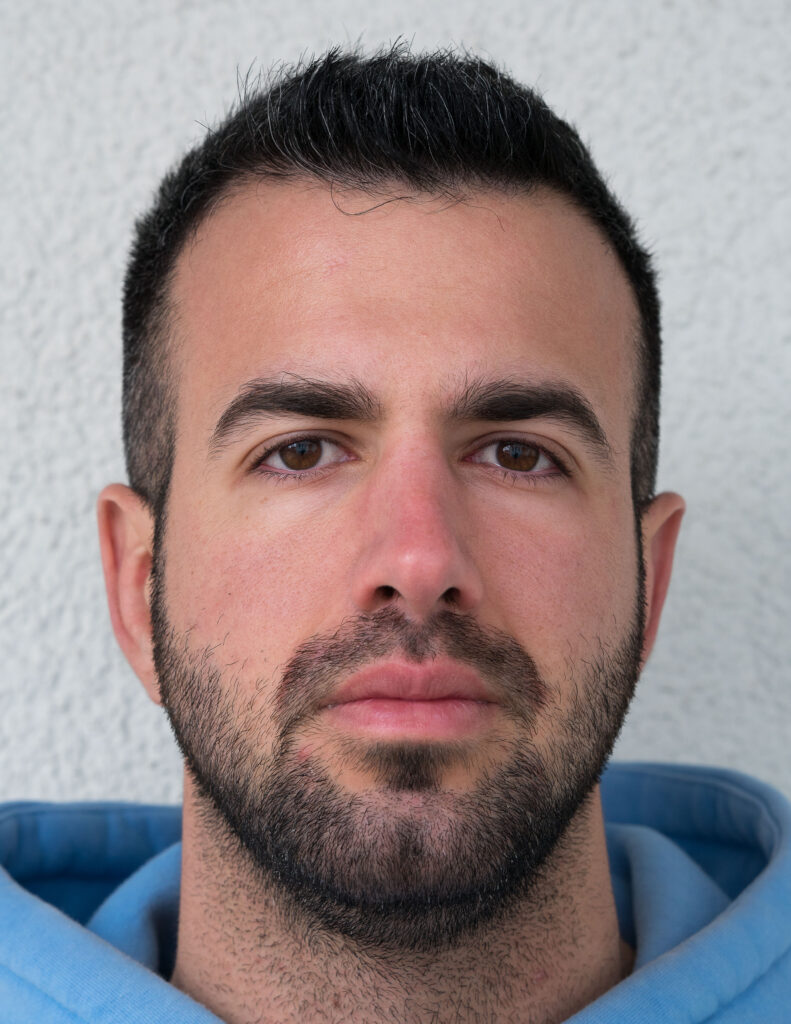 "As a kid, I was often made fun of for my name and my immigrant background."
Ender, 28
This interview is about Ender and his experiences with racism. Ender hopes that the project will raise awareness and sensitize people to the issue of racism. For this reason, he was also willing to tell his story and thus become part of the project.
You can read more in this interview.
Feel free to tell something about yourself. ​
Who am I?  Hello, my name is Ender, I am 28 years old and come from Karlsruhe. I have been studying Business Informatics at the TU Ilmenau for about 3 years.

What do I do?  I would describe myself as enterprising. I especially like to do sports like boxing, dancing and go hiking if the weather allows it in Ilmenau. I also like to travel to other countries to gain new experiences.

What do I expect from the project?  That people will be sensitized for the topic of racism and that there will be a stronger awareness for it.
How often have you been confronted with racism in your life?​
I don't have an exact number. But I have been confronted with the issue of racism more than once in my life.
Feel free to tell about a few instances.
I have been confronted with racism in different situations and stages of my life:
Childhood: As a child, I was often made fun of for my name and my immigrant background.
Nightlife: Was sent home exceptionally often by "door standing" in contrast to my friends without an immigrant background.
Police: Was searched very often by the police without any clues. In some situations it went so far that friends of mine were attacked by the police without having done anything. I remember one story very well, when the police were standing in front of the club and we ran back to look for my jacket, which had been lost in the club. We were just walking back and all of a sudden the police hit my friend next to me from behind with the baton (luckily it fell out of her hand). After the arrest, the police found that my friend, who incidentally also has a migrant background, was arrested by the police without having done anything. Afterwards, he was thrown out of the police vehicle in the middle of the night somewhere in the middle of nowhere with the statement "You were lucky, since you didn't do anything". Of course, this is no proof of racism, but unfortunately such stories happened to me too often and you also have the comparison to other circles of friends.
Work: In one job I had to work closely with production. After being hired, it was said to me that having a Turkish background would make it easier for me to work with the production.
Another case from a very good friend from everyday sales is that he had a customer phone call and the customer said that he was happy to work with a "German" and and not with such a "Mohammed".
Apartment Search: The next story sounds so absurd that you might think it is made up, unfortunately it is not. Didn't happen to me personally (don't mention the relation extra, so that the person remains anonymous), but I would like to draw attention to it anyway. Two offers were made for a private house purchase. Afterwards it turned out that the cheaper offer (30000 € less) was accepted. How can that be? Quite simply, the retired couple who sold their house did not want a Turkish family (statement: "Do not want to have Turks in the house") to move in afterwards, although they offered 30000 € more.
Did you have to make racist experiences in Ilmenau?​
Yes, on my first days in Ilmenau. After a club meeting, I walked back to the city with several people. I didn't know the people myself, but I walked along to make new friends. Afterwards, we walked past a bus stop where several adults were drinking alcohol. One person from the group greeted the people at the bus stop and I just joined in. Afterwards, he said to me that he thought it was good if someone like me was nice in the East, since I had to pay more attention.
After a rave I walked home at night. On the way home I was asked by several pensioners what kind of party was going on. After a nice conversation, they pointed out to me that my German was exceptionally good.
How did you feel in those situations?
In the first moment "excluded", because you are directly or indirectly given the feeling that you do not belong.
Did you do anything in the situations or did people come to your aid?​
Yes, when my friend was arrested, but honestly, what can you do against the police in the first moment?
In Ilmenau at the described situation at the bus stop. One person from the club said that he should "shut up" and that he can't say something like that.
Have people in your environment already given you the feeling that you don't belong to this society?​
Often as a child. But currently, no one in my immediate environment would give me the feeling that I don't belong to this society.
Have you already been stopped and checked by the police because of your appearance?​
Controlled, yes, can't prove it of course. No policeman would say that I was controlled because of my appearance.
Have you been physically attacked because of your appearance?​
What do you think society could do to help fight racism?​
I think several avenues need to be taken to combat racism.
Engagement and activism: making others aware of this issue. Racism is a societal issue and therefore affects everyone.
Promoting Diversity: one of the most important points is to raise awareness about diversity at an early age to create awareness about it in children as early as possible. Companies could promote special diversity programs of their own.
Measures taken by the individual: Be more aware of one's own thoughts, actions, and emotions, thereby creating awareness of racism. Often, racist actions arise implicitly in oneself without being aware of them. Mindfulness exercises are a first step in the right direction.
Empathy and respect: empathize and respect others who don't fit your worldview.
Do you think there are things the government could do to actively combat racism?​
Clearly yes:
Build education and awareness.
Establish a legal framework: Create equality and equity in the system regardless of sexual orientation, gender, ethnic ancestry, or worldview. Above a certain company size or turnover, companies must develop diversity policies.
Stand behind disadvantaged minorities.
If you feel like Ender or you felt addressed by some passages of this text, then have a look at this website:
https://weisser-ring.de/
https://mediendienst-integration.de/desintegration/rassismus.html